KAUNAS
Veterinarų st. 4, Kaunas dist.
The largest stock office+ complex in the Baltic States, fostering synergy for successful businesses. 70,000 sq. m. of sustainable, modern, easily modifiable and interconnected premises for rent.
Smart stock office campus
From the first quarter of 2024, the one-of-a-kind URBAN HUB KAUNAS project, which is being built in three stages next to Kaunas Free Economic Zone, will provide much more than a flexible stock office concept. The package of additional benefits includes the impressive PLH architecture, BREEAM In-Use Excellent sustainability certificate, green areas, catering and shopping establishments. This project will also include the largest pickup point, as well as the Launch spot for events and conferences. We can ensure you good visibility from the A1 highway and the A6 transit road, a quickly and easily accessible location, abundant visitor flows and strong business synergy.
Premises that adapt to your business needs
Showroom + warehouse + office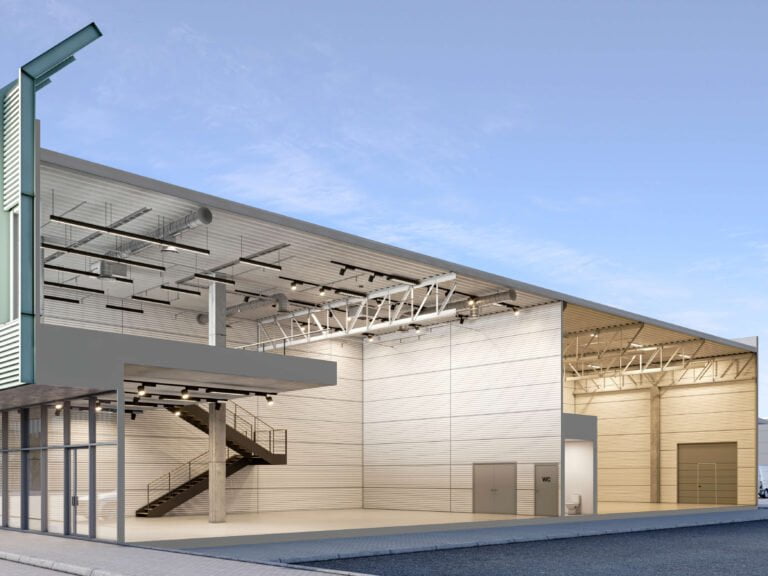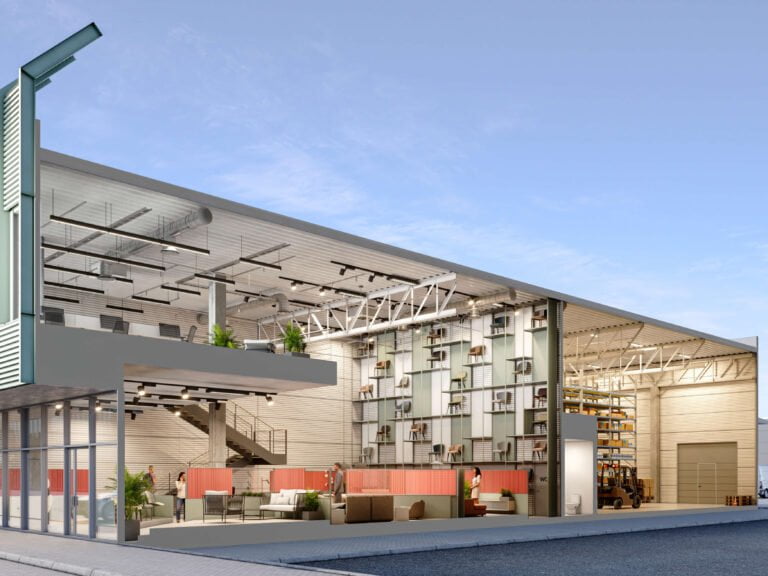 URBAN HUB is as unique as your business. Individual premises can be easily modified and connected to each other, creating a space that best suits your business needs. The area of your premises can vary from 50 to 29,000 sq. m.
Flexibility of premises
More than 100 individual premises can be easily modified and connected to each other. In this manner, a one-of-a-kind space can be created in accordance with the stock office concept: showroom + office + warehouse. It saves time and money as the layout of the premises can be changed according to the needs of your business. There will be 10 separate buildings on the entire stock office campus.
Independence
Individualized accounting: the accounting for heating and cooling allows you to see the exact amount of energy consumed and, in this way, manage your business costs, as well as create a comfortable work environment. Separate entrances, areas for your clients, and access to storage rooms.
Visibility
Environment to grow – Visibility from the A1 and A6 ensures that your brand is clearly visible. It is possible to have a large logo on the facade of the building – the unique architecture of URBAN HUB will draw attention to the brand.
Access
Stock office city can be reached quickly and comfortably by car and heavy transport. Even 3 direct entrances from A1, A6 and Veterinaru Street.
Strong business synergy
Large, even 70,000 sq. m aspiring business city community next to the Kaunas Free Economic Zone guarantees strong business synergy. From production to trade and catering services – a smart business seeks to grow and be visible, so everyone will find their customer in URBAN HUB.
Sustainability and compliance with standards
The most energy-efficient A++ class buildings of URBAN HUB ensure low resource consumption and the highest comfort. The project will be certified with the BREEAM In-Use Excellent sustainability certificate, which is the first and so far the only one in this segment. Sustainable energy sources, centralized water supply and sewage networks. Renewable energy used for cooling and electricity.
XXL parking lot
For the convenience of your employees and customers, there is a spacious parking lot with charging points for electric cars. Fast and convenient – reserved parking spaces right next to the entrances to the premises.
XL grocery store
A large grocery store will be located on the side of the A6 road.
E-station
The exclusive new generation E-station. As many as 16 fast charging DC stations and a "Drive-in" cafe, snack bar with food and green leisure space.
Launch spot
Space for the URBAN HUB community – for the presentation of new products, conferences, business guests, events.
Services zone
For the convenience of customers and employees, the cafe zone is formed between the main avenue and the leisure area. URBAN HUB is a place for customers who value their time and want everything in one place.
Strategically convenient location
The synergy of URBAN HUB in Kaunas and Vilnius is strengthened by ensuring excellent accessibility via the A1 and A2 highways. Stock office campus, located at the intersection of the A1 highway and the A6 transit road, near Kaunas Free Economic Zone, can be accessed quickly and easily by car and heavy transport.
URBANHUB
Ožiarūčių st. 3, VIlnius
URBANHUB
Veterinarų st. 4, Kaunas dist.
Project developers
We have united many talents from different fields, determined to work for the people and communities of tomorrow. Working with global architectural leaders, we create unique buildings that change the face of cities. Intelligent architecture, the green building philosophy, sustainability, and community partnership are the vision of our future cities that we have believed in since 2007.
An ambitious team of Danish architects pursuing their goal of improving the quality of life through designs that create identity. This could be at home, at work, at school, in the city, in nature, at the station – anywhere people gather in the built environment or use objects of design.